Invisalign® Invisible Braces
Invisalign® aligners from Southridge Dental
Invisalign® Aligners (Invisible Braces) is a clear aligner system used to straighten teeth as an alternative to traditional metal braces. Invisalign straightens teeth using a series of clear, custom made, removable aligners that gradually move teeth gently and over time, correcting the teeth and their position to a new revitalized smile.
Invisalign treatment requires a new set of aligners every two weeks to straighten or correct your issues. Invisalign aligners are worn all the time, except when eating and drinking, or while brushing and flossing. Designed with aesthetics in mind, Invisalign aligners are barely noticeable and won't have an impact on your daily routine.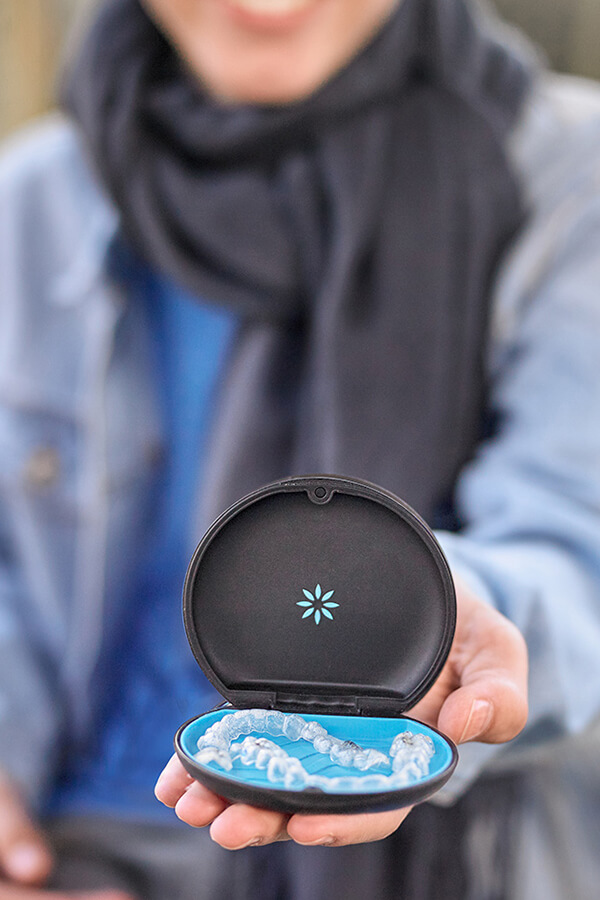 Without the hassle of traditional braces!
Invisalign® Invisible Braces
After wearing each aligner set, results will be noticeable as your teeth begin slowly adjusting and aligning to your desired smile. Periodic check-ups are required so your progress can be evaluated and you can be given the next set of aligners. This sequence will continue until you have achieved your new, Invisalign smile.
Invisalign invisible braces can be used to treat the following orthodontic conditions:
Crowded teeth
Spacing between teeth
Overbites
Under Bites
Crooked or turned (rotated) teeth
Treatment time is typically 12 months, depending upon your specific condition and degree of misalignment. Dr. Sean will provide you a treatment plan that will include an approximated time for completion of the Invisalign Invisible Braces treatment. Every two weeks, after your exam, you will be given a new set of aligners to take home with you.